WELCOME TO TEXAS LEGAL FORMS
I've put together a library of Texas-specific legal forms that I have used throughout my 25 years of practicing law here in the great State of Texas. It goes without saying that I'm very proud of my forms. What makes the legal forms on this site different than the ones you may find at Nolo.com or Legalzoom.com are that all of my forms have been battle-tested: they have been used, negotiated, edited, and re-edited in real life situations. While every case is different, Texas Legal Forms is a great place to get you started. If you don't see something you need, reach out to me and I'll see what I can do. Happy shopping!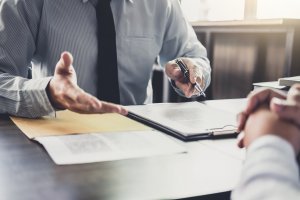 If you're wondering why everyone (and their mother) have hopped onto the LLC bandwagon as their preferred liability-free entity of choice in Texas, you don't have to look too far back in time beyond 2006. While LLCs have been in existence since the early 1980's, LLCs, like many of there sister liability-free entities, suffered from…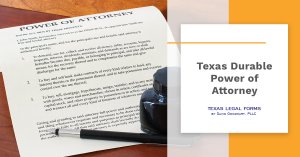 It's pretty clear why you would want a Last Will & Testament. After all, you want to tell the world what to do with your possessions when you pass away. What happens, however, if you don't pass away, but are incapacitated for a period of time because of, say, an accident or illness? What…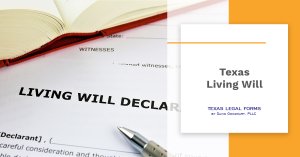 Oftentimes, a difficult subject to discuss with your loved ones is the topic of whether you want your doctors to artificially keep you alive in the event you are in a persistent, vegetative state, or whether you would prefer that they simply "pull-the-plug" and allow you to die naturally. This is not an easy…
Sign Up For My Newsletter
Get the latest articles sent directly to your inbox!