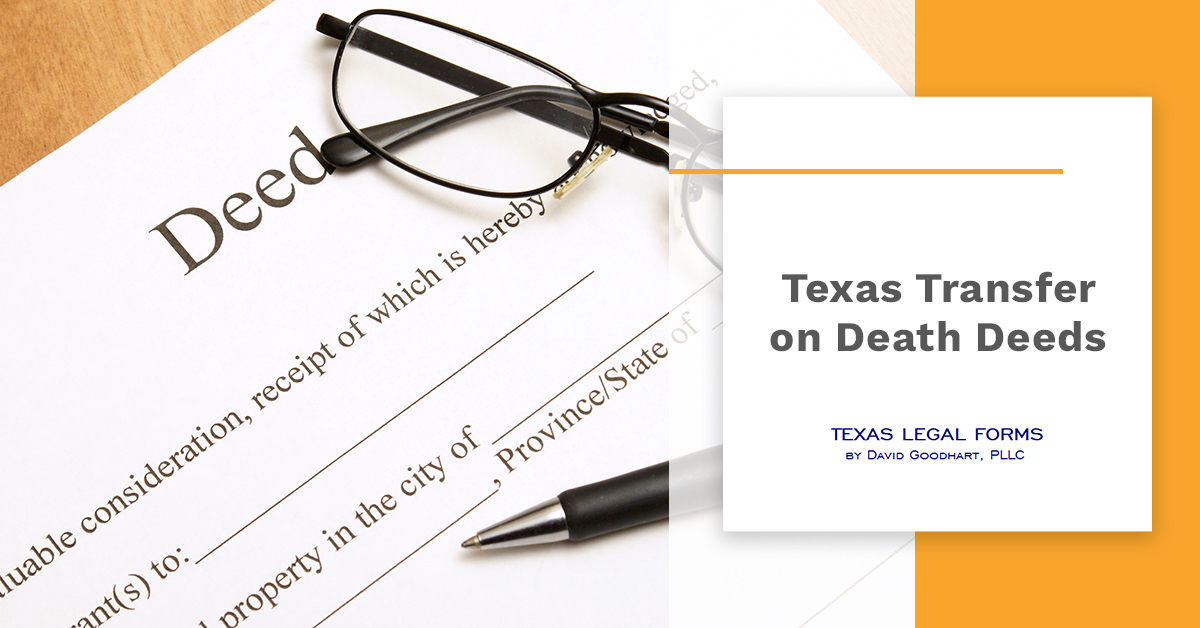 There's good news for Texas estate planners and all Texans who are looking to avoid probate. Many of you may not know that since September 1, 2015, our legislators down in Austin passed a new law permitting the use of what is commonly known as a Transfer on Death Deed. Similar to other estate planning forms and probate legal forms, this deed is designed to protect your wishes with regard to your estate upon your passing. Like bank payable-on-death (POD) accounts, the Texas Transfer on Death Deed works the same way: those Texans who want to transfer title of their real estate to their loved ones when they pass away may now do so without seeking permission from the probate court.

About Texas Transfer on Death Deeds
What Is the Process?
You might be wondering how the deed process works. The deed that gets signed and recorded by you needs to include the name of a primary and contingent beneficiary and some additional magic language that tracks the statute. Then, when you pass away, your beneficiaries will automatically become the record title owners of the subject property with no additional filings or permissions on your part. No probate, no additional fees, no need to hire a lawyer — it's all automatic.
Benefits of the Transfer on Death Deed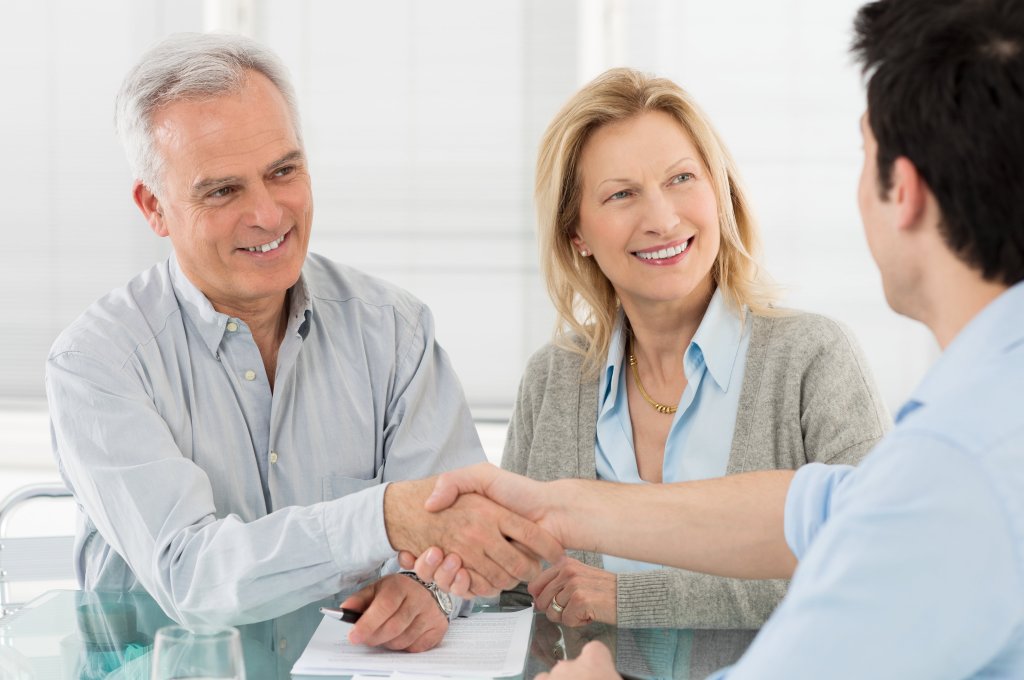 This is good news for many Texans who wanted a simplified way to pass on their property without the expensive, time-consuming, and public process of probate. Prior to the new law, if you wanted your beneficiaries to inherit your real property, you either had to organize a trust while you were alive and transfer title of the property to the trustee of the trust, or do nothing, and let the probate court sort it all out. The Texas Transfer on Death Deed was a much-needed estate planning form and it is a blessing for many Texans, especially those who have modest estates whose only probate asset is their home.
Note also that like many other estate-planning forms, your decision to create and record a Texas Transfer on Death Deed is not set in stone: your decision can be revoked! Of course, you can only do this prior to your demise.
Get Help Creating Texas Estate Planning Forms
For more information about how to create a Texas Transfer on Death Deed or other Texas legal forms, feel free to reach out to me at info@texaslegalforms.com.